Sire: aussie action's Black Qrazy Speed
dame: aussie action's red true trinity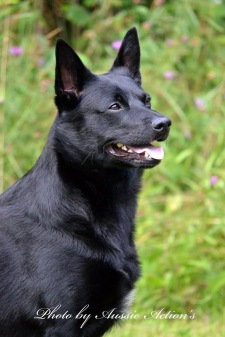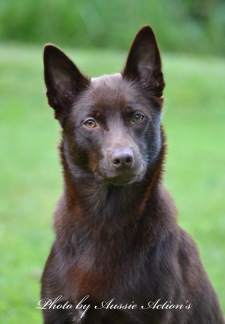 We are proud to announce that we will make a combination of two Aussie Action's! Trinnie and Romeo lives near us so we know them very well and they are both social and wonderful kelpies! Trinnie competes in Search, Tracking, Obedience, Rally Obedience and Nosework and she is always ready to work. Romeo competes in Tracking and Obedience and he is a Searchdog for Missing People. He has an overload of energy and never quits working.
We hope the puppies will be as their parents, full of energy and workwillingness! Romeo and Trinnie have both done an heart-ultrasound and their hearts are healthy.
Read more about them in their own pages, click on the link under their pictures.