Aussie Action's Red Touch of gold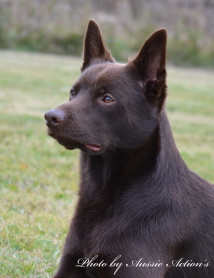 "Togg"
C.I.B C.I.E KORAD DKV-17
SE UCH, LT UCH DK UCH
SPH 1 SPH 11 SPH111
SÖKH 1
Aussie Action's Red
Touch Of Gold
HD: A
Heartultrasound clear 2018
MT: KORAD 435 points
MH: 1 at shots (not gun-shy)
SE43413/2015
This is a boy that NEVER gets tired! He has enough energy for three dogs at least. Everyone who has seen Togg in work agrees with this. Togg always gives his best and is a brave, young male.
He really loves Search and Tracks and Obedience is really great too. Togg is also a very kind dog, very social with humans and dogs.
Togg is competing in Level 4 Tracking and has an approved result. He is upgraded to Level 3 Search and Obedience Level 2. Togg has made the big mentalitytest (Korning, MT) and he got 435 points. He made a really great results at his mentalitytest (MH) with 1 at shots (not gun-shy). He really loves herding too with good natural instincts. He made the Herding Instinct Test with 4/5 points.
He is very goodlooking also and has done very well in Shows, he is a Swedish, Lettish and Danish Show Champion and also an international champion C.I.B and C.I.E.
In 2017 he won Vattenandens honourprize for being the Best Search Dog in the south district of Sweden. He won the Swedish award Best Kelpie in Show 2017, announced by the Swedish Kelpie Club.
He also became Kaunas Winner in Show 2018 .