Sire: artur magic princ of faerie Fox
dame: aussie action's black wixie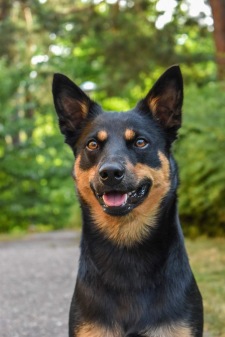 HD: Grade: A ED: 0/0 (ua) Patella: 0/0 (ua)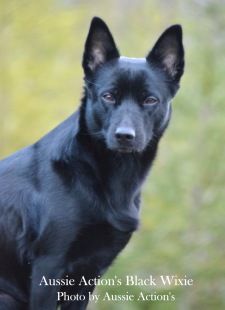 This a combination that we are really excited about! Wixie and Baltoo has both a lot of work willingness combined with a balanced mentality. We are expecting social and energetic puppies from this combination that will be suited for a variety of dogactivities. Baltoo is imported, therefore this combination has an inbreeding degree of zero percent.

Baltoo has a very natural on and off button and he loves to work! When he is working he is very persistent and he likes every activity that his owner presents to him. Baltoo and Nicole are training obedience, search after narcotics, tracking (both people and animals), agility and herding. He has no interest in following animal scents on his own, which makes him an easy mate at walks. Baltoo is very nice male who is easy-going in his everyday life. He is a social guy who loves to cuddle! Baltoo lives with another male which works very well and he likes to follow his owner when she rides her horse, he is kind to other animals. Baltoo has not shown any fears and he can relax in new environments.

Wixie is also trained in a variety of activities, such as tracking and search for people, obedience, rally obedience, agility (mostly for fun) and herding. She is upgraded to obedience class 2 and rally obedience class 2. Wixie is a very brave girl in all environments, she is curious about everything and scares her owner sometimes who thinks she can be a bit reckless. Wixie disagrees though. Tracking and search is THE best activities for her but she also loves everything with an engine such as ATW and snowmobiles, she runs incredibly fast in front of the vehicles. She really loves to work and she has a great intensity and she is a fast learner. Wixie has a great balance and nice obedience when herding and has a natural talent around the sheep. She has no problem walking and playing with other dogs, both males and females.